5 Best Fringe Activity for your Kids Birthday Party
What are Kids Party Fringe Activities and how can these Party Entertainment keep your children at bay?
We overheard some parents saying that planning their kids birthday party is comparable to planning their wedding. Both takes a lot of time and effort, but they both can last a lifetime.
Fear not! We at Jellybean Party strive to impart all our party planning knowledge on to 1st time mums and dads to make sure that you have a stress-free experience.
Kids Party Fringe Activities are a little like Cocktail Entertainment and Weddings and Corporate Functions. It happens while guests are still arriving, and the activities keeps everyone entertained while waiting for the main program to start. Having kids party activities like balloon sculpting, (Check out 5 reasons why Balloon Sculpting is the most popular among parents today) face painting, or realistic airbrush tattoos offer earlier guests a novel experience that keeps children from simply running wild at your function room.
Some parents question whether such passive activities can really keep children interested much less from getting rowdy at the party. The truth is that the alternative (of having no fringe activities while waiting for guests to arrive) is much worst. Kids parties are incidentally not just for the little ones, but also a place for adults to connect with one another.
Having fringe party entertainment in the beginning gives both kids and adults something to talk about.
Especially for hosts who are entertaining guests for the first time, doesn't it help when you get to say "Please get yourself a nice balloon sculpture souvenior and enjoy the face painting! You get to become a superhero if you'd like!"
Bouncy Castles
Among all other fringe party activities you can have before the start of your kids party, the
bouncy castle
is probably the only option that really engage children physically. They make for great
photo opportunities
, and it even helps to encourage guests to come earlier (or at least on time) so that they get to enjoy the castle all to themselves! There's just one rule to picking the best castle at your party – Pick One as Large as your Venue can Accomodate to. The larger the
bouncy castle
, the more fun it is! It also makes it a much safer experience with more space to bounce around in.
Price Range: $189 – $309
Find out more @ https://www.jellybeanparty.sg/bouncy-castle-singapore/
Live Stations (Carnival Games / Popcorn / Candy Floss / Ice Cream Cart)
Traditional games and candy stations are harder to find these days especially with less kids hanging around play areas, and more staying home behind the screen. If you are catering for a larger group of children (>25) having live
carnival game booths
,
popcorn
or
candy floss
can be an unforgetting fun-fair experience for your little guests.
Price Range: $200 onwards
Find out more @ https://www.jellybeanparty.sg/services/
Balloon Sculpting Services
One of the very few activities that caters to 2 year olds, 12 year olds and 22 year olds, balloon sculpting services can brighten up any occassion! Let your little ones take home these beautiful balloon sculptures and remember your kids party by! Here're
5 reasons why balloon sculpting
makes for one of the best party entertainment at your children birthday party.
Price Range: $150/hr
Find out more @ https://www.jellybeanparty.sg/balloon-sculpting-singapore/
Caricature Services
Too cool for balloon sculptures? Looking for something novel? Live Caricature is a rare site these days, and you won't even see them along street stores. Having your own
caricature
is one of the few gifts that anyone would bother keeping for a lifetime. Not looking to get a
cartoon caricature
of yourself? Watching a
caricaturist
at work is just as interesting!
Price Range: $180/hr
Find out more @https://www.jellybeanparty.sg/caricaturist/
Face Painting Services
Out of all the mentioned kids party fringe activities above, nothing is more arty and instagram worthy than having your child's face painted. Adults love it too! Jellybean Party works with the
best face painters
around locally and we use quality FDA-Approved products that are non-toxic and safe on skin.
Price Range: $150/hr
Find out more @https://www.jellybeanparty.sg/face-painting/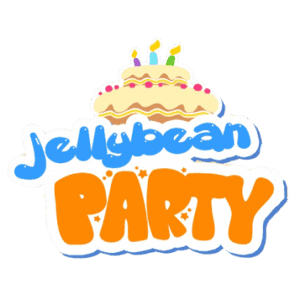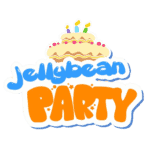 About Jellybean Party
Jellybean Party is a Kids Entertainment Provider. Launched in early 2010, till date, we have provided our services to over 120,000 happy kids and parents. While we specialize mainly in for private kids birthday celebrations, we have also been the partners of choice for large corporations such as DBS Bank, Plaza Singapura, Shaw, LEXUS, Estee Lauder and Benefit Cosmetics!