A Step by Step Guide to Children Birthday Party Planning in 2021
Posted on 29 Jan, 2020
What do i need to know to host a birthday party or playdate in Singapore in 2021?
Since phrase 3 reopening, social distancing measures and restrictions has made it more fesible to have a birthday party or small group celebration amongst friends and families. (with an allowance of 8 unique visitors per household, per day.) For some who enjoy large birthday parties and events, going

virtual is still the only way to accomodate more than 8 guests.
That said, we have come to realise that intimate small group parties offers a much better experience for kids since they not only get undivided attention from our party hosts, they also get to connect with friends better with fewer around.
Here're some things to know about hosting a party in 2021 (updated as of 29th of Janurary.)
Phrase 3 Number of Pax Limitations
The question many ask is how many people can I invite to my birthday party or playdate. That actually depends very much on
where
you are hosting the celebration.
For birthday parties or celebrations at home, you are allowed up to 8 guests inclusive of any external vendors, facilitators or party planners / party hosts.
This means that anyone already staying in the household such as mum, dad, grandparents and siblings do not count for the 8 pax limitation.
But everyone else outside of those staying in the household will count into the 8 pax limit, including our party host of facilitators.
(NOTE: Hosts are only allowed 8 guests a day. This means that multiple sessions to accomodate more groups of guests are not allowed)
For birthday parties or celebrations at common or public areas, please do check with the relevant establishment on rulings and regulations. In general, all common or public areas (including condo function rooms and pools) are only allowed a total of 8 headcount per zone limit. This means that if you are catering for 8 children already, parents and external vendors are not allowed to mingle with the 8 kids.
Given the limitations should I still have a party?
Yes!
As one of the busiest kids party planners in singapore we have been catering to all parties creatively since the pandemic started in March.
We manage to adapt every 1 of our party entertanment for smaller groups, and have even been offering brand new services for small intimate group parties.
In almost every way the experience of hosting a smaller group party is better.
Hands on activities such as handicraft workshops, our fruit decoration workshop and slime making sessions would not have been possible when catering to larger groups.
Hosting a magic show where everyone watching gets a chance to participant in the show is only possible with fewer kids.
Hosting a smaller group birthday party or playdate is a lot less hassle than having the whole classroom in your living space.
Still have questions?
Whether you're planning to have a LIVE Birthday Party or a Virtual Celebration, we are here to help.
Book / Enquire with us @ https://www.jellybeanparty.sg/contact/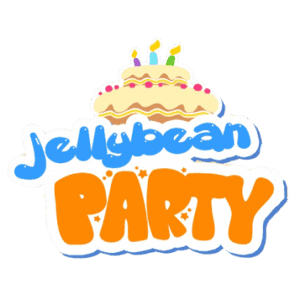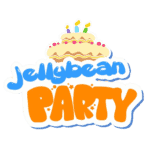 About Jellybean Party
Jellybean Party is a Kids Entertainment Provider. Launched in early 2010, till date, we have provided our services to over 120,000 happy kids and parents. While we specialize mainly in for private kids birthday celebrations, we have also been the partners of choice for large corporations such as DBS Bank, Plaza Singapura, Shaw, LEXUS, Estee Lauder and Benefit Cosmetics!