Trying to find the best children party entertaiment or looking for kids party entertainer suggestions?
Posted on 4 April, 2022
We found perfect party venues where you get to host your next kids birthday party!
The Complete Guide to Hiring the Best Childrens' Party Entertainers
The best children's party entertainers are obviously those who are able to engage the children with their craft and make the party memorable. But what's the right type of party entertainment for MY party? Should I even hire a party entertainer? Fear not! We are here to share our experiences! Whether you are planning for a stay home birthday party entertainment or one at an external venue, just read on to find out more!
What are the different types of Party Entertainment options in Singapore?
There're 3 main types of party entertainment and some may cater better to your child, or your perferences better than another. First let's dive in on the 3 different categories of party entertainment for hire.
1) Venue Based Party Entertainment
2) Passive Party Entertainment (Fringe Activities)
3) Party Entertainment Program Highlights (Main Acts / Headline Acts)
There're pros and cons to each category of party entertainment, so let's dive right in and also learn about some examples of each!
Venue Based Party Entertainment
Venue based party entertainment are party activities that are usually dictated by the party venue. These include pool parties, indoor playgrounds, or even a celebration in the
zoo
. (Yes we've been!)
Pros: The best part about venue based party entertainment is that it usually offers quite an experience for the little ones and often makes for great photo opportunites. Just imagine a party at an indoor playground! Some also offer private party rooms with live music for you and your adult guests to have some "quiet" time!
Cons: Unfortunately venue based party entertainment are difficult to arrange for during the pandemic, and there are certain restrictions when it comes to food or intermingling. There will always be a safety concern in public / common areas, and can be intimidating for quieter or shy children. There are also issues on availablity since party venues are often booked up months in advance!
A pool party at your own private pool or condo shared pool might be the best of both world. You'll still have the convenience of hosting at your place while enjoying a very different experience.
Here at Jellybean Party, we offer facilitated pool programs and mermaid training. We go right to you! If you're considering indoor playgrounds, Safra Kids Amaze offer the most affordable party option and a giant space for children to go wild.
Passive Party Entertainment
Passive Party Entertainment are usually fringe activities or sometimes known as side entertainment. You often see these at fun fairs, or booths at school carnivals. From Live food stations such as the ever-popular popcorn and candy floss stations to crafty activities such as balloon sculpting or face painting, these often leave your child and party guests a little "souvenior" gift to remember the party by.
Live entertainment such as caricature or temporary glitter tattoos are not as common as before and can be a real treat for both children and adults at birthday parties without facing long queues at public fairs.
Pros: Fringe activities offers a novel experience for all guests and is not intrusive at all. Often parents can still host their own games or activities, and children can still be eating while the entertainment is going on. It's usually a nice cherry on top that offers good photo opportunities and it's a conversation piece too!
Cons: Because of the nature of the activities, side entertainment are less engaging and children take turns to get a chance at the craft. When this goes on for too long, kids can get restless! The solution is sometimes to get multiple fringe activities to happen concurrently or a bouncy castle as another passive side entertainment to keep the rest occupied!
At Jellybean Party we offer the most popular kids party entertainment that are tried and tested after more than a decade hosting kids birthday parties and events. Among the many side entertainment, balloon sculpting and face painting makes for the most popular options, and caricature is always welcomed by the adults!
Party Entertainment Program Highlights
Ever wondered why live shows are always drawing crowd at cruises? It offers an out of this world experience, and one of the few times in our lives to withness professional artists at work. Like any event, a live act serves as the highlight of the party. Having a real professional cater to your party means entertaining the crowd with their show. It's the ultimate test for talents with acts they spend years to build. Main Acts or Program Highlights are usually for 30 minutes, but requires years of experience to get it down.
Main acts can be professional performances such as a magic show, a bubble act, or it could be a more hands on activity such as craft workshops or a hosted party games segment.
Pros: Main acts or entertainment highlights are always a crowd pleaser. A good one gives audiences a story to tell and build memories that lasts a lifetime. There are few chances, especially locally to watch professional artists at work!
Cons: Because of the nature of the entertainment, main acts by professionals cost higher in fees especially in comparsion with other party activities. It's also difficult to know which main acts will work best and there's availablity issues for specific talents.
At Jellybean Party, we pride ourselves in working with full time professionals for our signature magic show entertainment. We also offer a variety of main acts to fit different budges such as interactive games segments and mascot appearances for younger children. Need help deciding on what would work best? Check out our birthday party entertainment packages today!
How to Find the Right Children's Party Entertainer for Your Needs?
Finding the right children's party entertainer for your needs can be a difficult task. There are many factors to consider and it's not easy to find the perfect match.
The first thing you should do is decide how much time you want to spend on the search. If you have the time to spare, you can call around and ask various companies for their rates and offerings. You could also go online and look at reviews of various performers and narrow down the search that way. Alternatively it's always best to ask a friend for recommenation. It might also be helpful to make sure that any potential candidates have good reviews on Facebook or Google.
Before deciding on hiring an entertainer, we suggest deciding on a venue to host your celebration. That usually helps to also decide on the party entertainment. If you are having a party within an indoor playground and would like just a little bit more activities, a balloonist or face painter will help with that. If you're hosting it at home, a party entertainer who can do a main act will really make a difference at your party.
What are the Costs Associated with Hiring a Children's Party Entertainer?
In this section, you will find out what the average cost of hiring a children's party entertainer is. Depending on the activities you take on, the average cost of hiring a children's party entertainer is around $300 – $500 for an hour. In every case, you will be able to locate suitable birthday party entertainers in Singapore depending on your needs.
All prices for our services are listed on our website and can serve as a reference during your search! You may also check out other entertainment agency or party planner for a price quote for their party packages.
Kids party entertainment options are always a good to have when planning a party for children. You may be planning a party once a year, but the experience lasts for a lifetime. Still need help with suggestions planning a party that kids will love? Send us an email for a non obligatory enquiry today!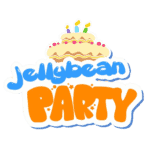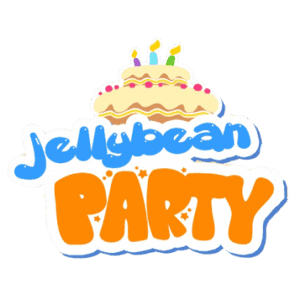 About Jellybean Party
Jellybean Party is a Kids Entertainment Provider. Launched in early 2010, till date, we have provided our services to over 120,000 happy kids and parents. While we specialize mainly in for private kids birthday celebrations, we have also been the partners of choice for large corporations such as DBS Bank, Plaza Singapura, Shaw, LEXUS, Estee Lauder and Benefit Cosmetics!