How can you host your next kids birthday party despite the Covid19 Restrictions?
Posted on 6 June, 2021
Struggling with ideas on hosting a party at home? Not sure what you need to know?
With social gathering sizes now opened up to 5, it is difficult to plan for any kind of celebration among friends or families? Can it really be a party with so few? What is suitable given the restrictions now allowed for more?
Let us hep lay out the situation then share helpful tips and suggestions that you may consider for your next party! Best of all, if you still have questions after, just drop us a ring or send in an email and we would love to connect!
Current Situation (June 2021)
MOH continues to recommend staying at home as far as possible and follow government advisories when going out. Since the pandemic, social gathering limits have been in placed depending on the number of cases within our local community.
5 pax: Phase 3 – Heightened Alert, 14 June 2021

(current)

2 pax : Phase 2 – Heightened Alert, 16 May 2021 to 13 June 2021
5 pax: Phase 2 , 19 June 2021 to 28 Dec 2020
8 pax: Phase 3, 28th Dec 2021 – 8th May 2021
In our experience since the restrictions, a small gathering at home is the more popular and practical option for birthday celebrations. Hosting a party in public or common area such as function rooms, pools, restaurants or indoor playgrounds were an option during Phrase 3, but is not recommended given the current situation.
On the happier note, there are currently no restrictions for cakes, ice cream, chocolate, confectioneries & standalone beverage outlets. In other words, you can always still celebrate with sweet treats! & parties for 5 are perfect! Hurray!
5 Tips on Hosting Your Next Party
Every birthday is special. Now more than ever, having the chance to celebrate the little wins is an important part of growing up. Despite the restrictions, a party with just household members can be just as meaningful and fullfilling. If you're considering additional guests, here're 5 tips to stay safe.
Tip #1: Less is more
Whether the restrictions are for 2, 5 or 8 pax, don't worry about filling up the numbers. Having more people doesn't make it a better party! Our party hosts and clients have repeatedly mention that it is more enjoyable to have a session with much fewer. There are less to prepare too!
Tip #2: Close the Playroom
It's easy to want to open up the play room to keep children occupied. If you're engaging any talents or entertainer for your event, toys are only going to distract the little ones. Toys with their small parts are also difficult to clean, sanitize or disinfect. As much as possible minimize sharing of high-touch materials or otherwise, limit the number of shared toys.
Tip #3: Wash & Sanitize
This is especially important when preparing chips, fruits or other small bites at the party. Encourage the little ones to wash their hands frequently with soap and water for at least 20 seconds. If it is easier, kids and adults can also use hand sanatizers to rub their hands till dry.
Tip #4: Prepacked Meals
Consider individually packed meals to put your guests at ease, and save yourself the hassle. Given this period, opting to skip providing meals altogether is also understandable.
Tip #5: Be Creative About the Candles!
Check out this video below on blowing out birthday candles safely! From covering the cake up with plastic wraps to using a hair dryer, there's something that would work for you. Impress your guests with these thoughtful ideas.
3 Suggestions on Hosting your next party
Depending on your preferences, we have listed some ideas for you to enjoy at your next celebration. If you're tight up with work, take a minute to order a cake online. This will make all the difference for the birthday child. If you have a bit more time, some basic balloon decorations and party rentals can make their day!
Essential: Birthday Cake
Whether you're having guests over, or just a celebration among household members, cakes make for a great photo / video opportunity! It marks the moment and gathers people around. Worried that it gets too sweet for the family? Check out healtier choice options such as a
watermelon fruit
cake locally made from the folks @ www.rainbowly.com
Good to have: Balloon Decorations
You can never go wrong with having balloons at the party! It brightens up the mood, and adds a lot more color to the occassion. Most importantly, it makes for good photo opportunities! You would also be pleasantly suprise by how much children can entertain themselves just with helium balloons in their hands!
If you're running on a budget, simply having air inflated balloons on the floor makes for a pretty display. For helium balloon decorations, check out our page @ https://www.jellybeanparty.sg/balloon-decorations/
Bonus: Live Entertainment
"..people will forget what you said, people will forget what you did, but people will never forget how you made them feel."
Booking live entertainment at any party makes for a great story to tell, and creates moments to remember. Among the many entertainment options, having a Magic show is often the best to keep everyone at the family engaged! Find out more about our Magic Show packages @ https://www.jellybeanparty.sg/kids-children-magic-show-singapore/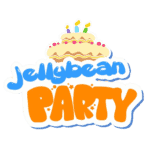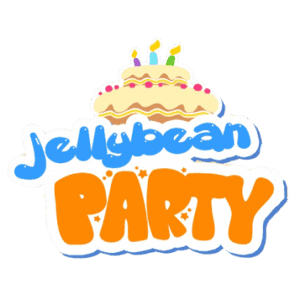 About Jellybean Party
Jellybean Party is a Kids Entertainment Provider. Launched in early 2010, till date, we have provided our services to over 120,000 happy kids and parents. While we specialize mainly in for private kids birthday celebrations, we have also been the partners of choice for large corporations such as DBS Bank, Plaza Singapura, Shaw, LEXUS, Estee Lauder and Benefit Cosmetics!