SINGAPORE #1 SLIME MAKING WORKSHOP FOR KIDS PARTY
Simply the best slime making parties, workshops and events ideally for children from 5 years old, through to teens, and even adults!
Professional & Energetic Kids Party Host You can Trust! – Click to see our reviews
Providing Quality Children Entertainment Island-Wide!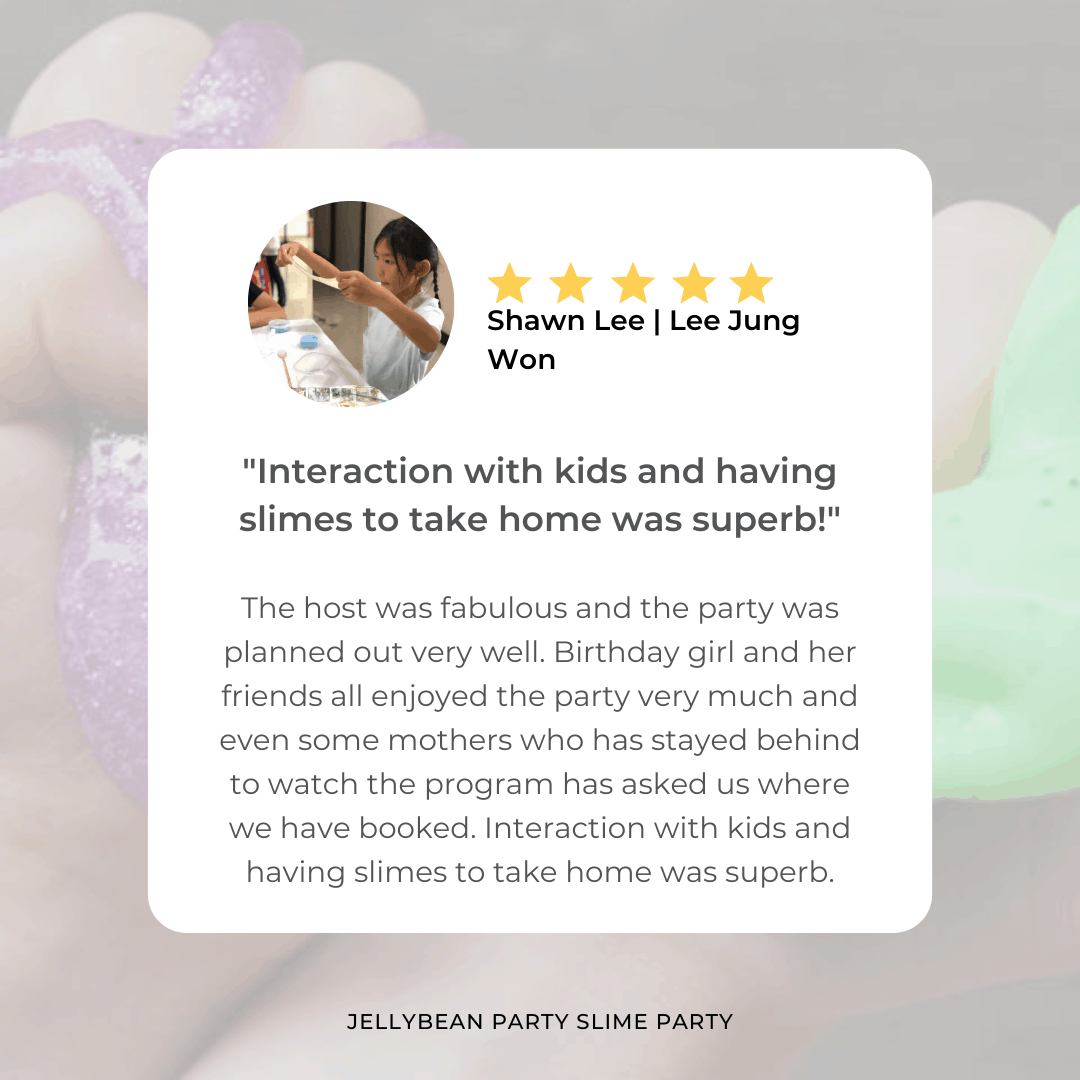 Suitable for Mixed Ages
If you are inviting a wide age range you will find that Slime Making is one of the few kids activities excite and delight all ages, so everyone feels included.
Promotes Parent Child Interaction
Slime making isn't just fun for the little ones! Parents are welcomed to join in, so their children can share some quality time together!
Suitable for girls and boys
If you are inviting girls and boys, you can rest assured that Slime Making will be suitable and loved by both. If you are looking for a girl or boy focused party, it works too!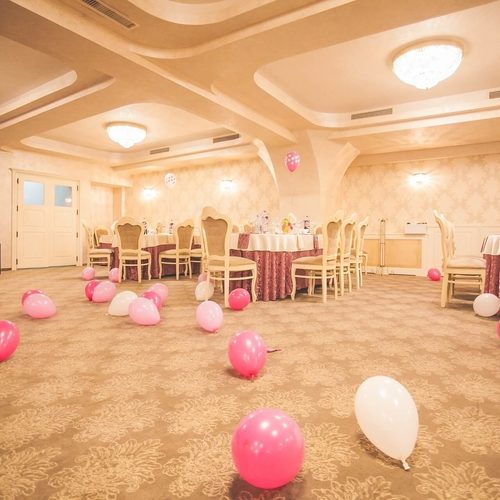 At your home or a venue of choice
Reliable, Affordable & Simply the Best Hands On Good Fun!
Getting the kids involved in fun and safe, slime making sessions couldn't be any easier. Kids will love the range of ingredients and ideas they can get involved in. As with all Jellybean Party activities, you can rest assured that the items we use have been tested to be safe and suitable for children aged four years plus.
Our very own team of mad slime scientists will make sure that your little guests get to spend a full 60 fun-filled minutes creating their very own slime pots, experiment with slime handing and join slime stretching competitions among one another!
As well as knowing your children are enjoying a fun but safe workshop, you can enjoy watching our host take care of your little ones and not having to worry about the hassle and mess! Host a FUSS-FREE SLIME PARTY with us today!
MINI SLIME MAKING WORKSHOP
1 x Art Facilitator Host
All Materials Provided for
Every Guest Goes Home with their very own Slime Pot
Duration: 60 minutes Guided Slime Making Workshop
Fuss Free (Our Host take care of the program!)
Mess Free (Table cloth, Aprons, we have it all covered!)


(Suitable for Small Party!)



10 – 20 pax +$250 (Includes additional faciltiator)
2 IN 1 MINI SLIME WORKSHOP
$629
Approximately 2 hrs (Up to 10 pax)
60 minutes Face Painting
1 x Art Facilitator Host
All Materials Provided for
Every Guest Goes Home with their very own Slime Pot
Duration: 60 minutes Guided Slime Making Workshop
Fuss Free (Our Host take care of the program!)
Mess Free (Table cloth, Aprons, we have it all covered!)
10 – 20 pax +$250 (Includes additional faciltiator)
3 IN 1 MINI SLIME WORKSHOP
$859
Approximately 2.5hrs (Up to 10 pax)
30 minutes Interactive Game Hosting
60 minutes Face Painting
1 x Art Facilitator Host
All Materials Provided for
Every Guest Goes Home with their very own Slime Pot
Duration: 60 minutes Guided Slime Making Workshop
Fuss Free (Our Host take care of the program!)
Mess Free (Table cloth, Aprons, we have it all covered!)
10 – 20 pax +$250 (Includes additional faciltiator)
BONUS
PARTY ADD ON
(CHOOSE ANY 1 FOR AN ADDITIONAL $100)
**only available with any purchase of
Economy, Standard, Premium or Deluxe Package