BONUS
PARTY ADD ON
(CHOOSE ANY 1 FOR AN ADDITIONAL $150)
**only available with any purchase of
Tall, Grande or Venti Package**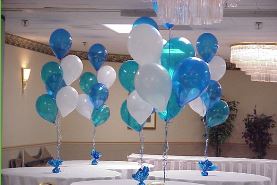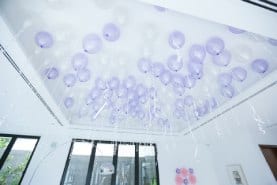 Planning for your baby's 1st year birthday celebration? Looking to keep toddlers occupied?
The party packages below are specially designed to cater for kids aged 4 and under. Basic fringe activities such as balloon sculpting makes for good photo opportunities and colorful decorations are always a highlight at any baby birthday celebration! If you are looking for more elaborate decoration options, check out our dessert table set ups here!
Finally don't forget about our one of a kind kids party bouncy castles and ball pits which will brighten up any baby's birthday party celebration. You may also be interested in our photography or videography services if you haven't already made arrangements to capture this once in a lifetime experience.
BONUS
PARTY ADD ON
(CHOOSE ANY 1 FOR AN ADDITIONAL $150)
**only available with any purchase of
Tall, Grande or Venti Package**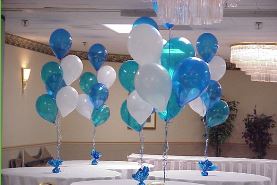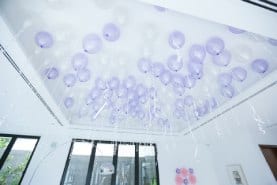 BABY BIRTHDAY PARTY PACKAGE
1. Basic Balloon Decorations for Baby Birthday Party
Balloons are Magic. Like a form of good wall painting, it brightens up any venue, and offers a sensory experience for toddlers seeing floating objects for the first time. We try to include basic helium balloons in most of our toddler packages as they are an elegant solution to party decorations.
2. Party Entertainment for Baby Birthday Party

While babies are not known to sit still, passive fringe activities such as balloon sculpting or even caricature makes for great keepsakes and photo opportunities. Having these party entertainment creates conversational topics among guests and are especially helpful to keep rowdy older children entertained at the celebration.
3. Bouncy Castle / Ball Pit Rental for Baby Birthday Party
Bouncy castles and ball pits are a whole lot of fun for the little ones. Especially if space is not a constrain, having a bouncy castle can be one of the best activities to keep children safe and engaged! Check out our signature castles today!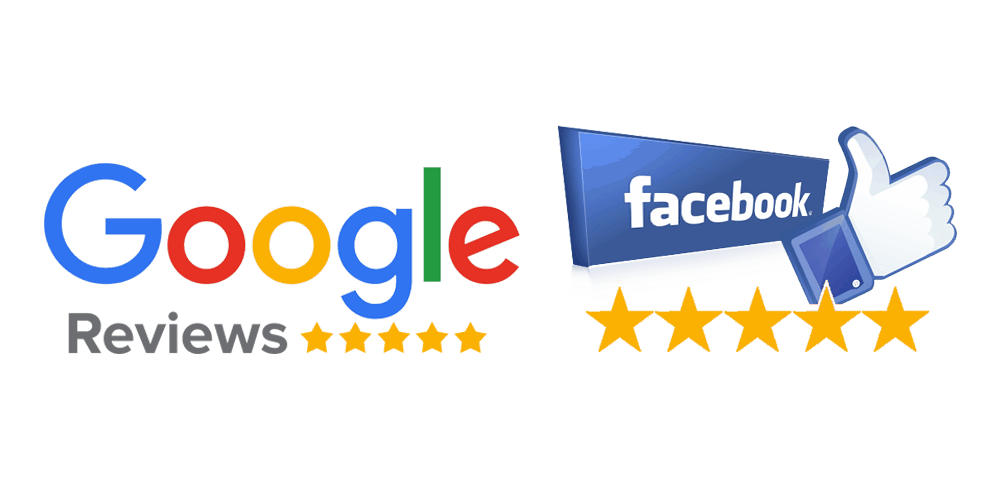 Baby Birthday Party Checklist
First of all, congradulations! Your baby turn one once, and that's a big milestone, so it's time to celebrate the moment! It can be overwhelming at first, but follow our checklist and you will be just fine! We will be happy to be part of your baby's first birthday party celebration. In the meantime,we 've also included a FAQ below to help!
Food / Catering for Kids & Adults
Birthday Cake
When to Throw Baby's First Birthday Party
You'll probably want your friends and family to fit your special celebration in their schedules without too much trouble. So even if your baby's first birthday falls on a weekday, the weekend before will work out best! Be sure to celebrate early (before naptime) so that your baby is in a good mood and less restless with everyone around. All our birthday party entertaiment packages finishes within 2 hours which makes it long enough for the little ones to enjoy themselves, and short enough so that it doesn't get too overwhelming.
How Many People to Invite to Baby's First Birthday Party
Baby's birthday party usually includes mostly close friends and family members such as grandparents, aunts and uncles. Alternatively you can have one just with a few baby friends from your playgrounds just to keep things intimate. The size of your baby's birthday party is definately a matter of personal perference, but typically it helps to save up for a huge bash when your baby is older and ready to enjoy the experience. In the meantime, capture the moments with a professional photographer / videographer so that your baby can look back at all your efforts!
Customize Package
" The Party Only For You "
None of the packages suit your needs? Want something different?
Please feel free to contact us for a free personal consultation, and we will be very happy to discuss your requirements and customize a package to suit your needs. After all, we want to see your party being special and a huge success!
(You may book us for individual services as well.)
Please click the following button to find out more information about our party entertainments: