Find the best places to host your kids party while enjoying delicious meals in between!
Posted on 7 March, 2019
Are you looking for a one stop solution for both food a venue needs? We've got a few suggestion that will fit any budget!
It doesn't help to have 101 other things to take care of while planning for your kids birthday party. Other than preparing the decorations, finding the perfect cake that fits your themed party and scheduling party entertainment, deciding on the right party food for both kids and adults can be real headache!
Fear not! We've prepared a list of the top 5 restaurants we've personally been to host a party at! Our entertainment options work well at these venues and best of all they have packages to help you decide on food options easier!
Jamie's Italian (VivoCity Outlet)
Not only can you bring in your own decorations to Jamie Italian, they even offer the option for kids to have a hands on experience at baking their own Pizzas! We've had several parties within Jamie Italian (Vivocity Outlet), and even though the space can be quite tight to work with, we had no problem doing our
Magic Shows
by shifting the chairs away. We even offered
photobooth services
in the outdoor area of the restaurant!
Price Range: $45 per pax (Min. 8 pax)
Find out more @ https://www.jamieoliver.com/italian/singapore/group-booking/
Picotin Express (Bukit Timah Outlet)
Picotin has been around since 2007 and offers the perfect family restaurant setting with friendly service staff and provides a unique outdoor space that's rare to come by. It's always a beautiful sight dining at Picotin! If you don't believe me, head down for a meal before booking the place for your party! On top of kids friendly meals, your little guest gets to golf and ride on ponies too! We had no problem offering our fringe activities such as
caricature
,
balloon sculpting
and even a
magic show
at the venue regularly.
Find out more @https://www.picotin.com.sg/events/
KFC (Kallang Outlet)
Celebrate with KFC with specially customized packages for your kids celebration, the little ones are bound to have a finger licking good time! KFC has kids party venues available for booking at several outlets, mainly in the East. The one we recommend best with the largest space available including a platform for cake cutting would be the Kallang outlet. Best of all KFC kids party packages are affordable and value for money!
Price: $250 for 20 pax
Find out more @https://www.kfc.com.sg/EventsAndVouchers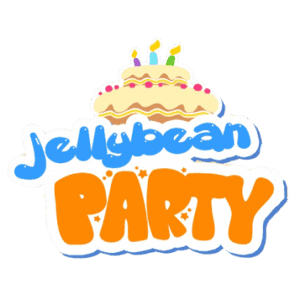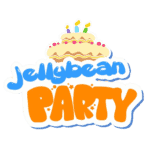 About Jellybean Party
Jellybean Party is a Kids Entertainment Provider. Launched in early 2010, till date, we have provided our services to over 120,000 happy kids and parents. While we specialize mainly in for private kids birthday celebrations, we have also been the partners of choice for large corporations such as DBS Bank, Plaza Singapura, Shaw, LEXUS, Estee Lauder and Benefit Cosmetics!