A wonderland for kids of all ages to let their wild side shine!
Posted on 19 April, 2019
Did you know, kids actually enjoy running around? (Okay, you probably already knew.) There are no better places for them to be active than kids indoor playgrounds!
What if I told you that there's a place where you can just let go of your kids, have them run without worry, knowing that every sharp corner is covered up with safety marshmallow.
Indoor playgrounds are about the closest match to a luxury cage that keeps children happy and safe. Whether it's rain or shine, these specially designed venues promise an adventure for the afternoon.
Kids Amaze Safra (Toa Payoh Outlet)
Kids Amaze Safra has always been our top recommendation for kids indoor playground celebrations. Not only because they offer wonderful facilitates such as a private function room for those who appreciate a bit more privacy, they are very reasonably priced. Their party rooms are available for 3 hour rentals, which are the perfect duration to host any kids celebration.
Price Range: $600 – $800 (3 hours Party Room for up to 20 kids + 40 adults) (NOTE: Prices may vary over time. Accurate as of 2023)
Find out more @ Safra Kids Amaze Official Site
Kidzland (Grandstand)
Kidzland is probably the indoor playground with the largest variety of play area for kids of all ages. Whether you are hosting a party here or simply making a visit, I'm sure that you will find something that suit your kids fancy. From claw machines, arcade games to ball pits and slides, this place has it all. Not forgetting a dedicated party room for your celebration. We perform at the venue on regular and even offered our mascot appearances within the compound!
The only downside is that the private room can be quite small for everyone to fit in, but I can assure you that kids will be outside most of the time
Tayo Bus Station (Downtown East)
Looking for one you may not have heard of? Tayo Bus station was launched in 2018. The all popular bus character are always a hit with boys and they even have their own party facilitators to help everyone feel at ease. While they offer their own party entertainment such as face painting, game hosting or even photography services, in house staff may not always be the best to take care of your kids activities. In fact our rates are pretty comparable to what the are already offering too! Regardless, we just want to introduce you to a fancy place that is sure to brighten up your little boy.
Find out more @https://www.tayostation.com
Cool De Sac (Suntec City)
We have saved the best for last! Known to be the coolest indoor playground, they do indeed have very modern designs with creative play areas where even older kids would have fun with. They also offer their own game hosts and private party room to make sure that your little guests are taken care of. We have been invited for a magic show a few times, and would love to be part of your celebration at Cool De Sac again!
Find out more @https://www.cityplay.asia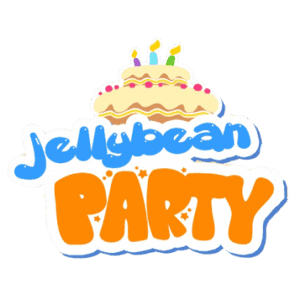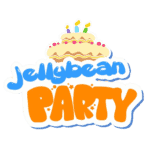 About Jellybean Party
Jellybean Party is a Kids Entertainment Provider. Launched in early 2010, till date, we have provided our services to over 120,000 happy kids and parents. While we specialize mainly in for private kids birthday celebrations, we have also been the partners of choice for large corporations such as DBS Bank, Plaza Singapura, Shaw, LEXUS, Estee Lauder and Benefit Cosmetics!