SINGAPORE #1 VIRTUAL MAGIC SHOW
Like all good businesses, Jellybean Party is rolling with the times and adapting to the current situation that we all temporarily find ourselves in. We have been working hard behind closed doors all week putting together packages, programmes and party alternatives to help keep your children engaged and entertained during this lockdown and to ensure that their special celebrations don't go by unnoticed.
We have officially launched our ONLINE INTERACTIVE MAGIC SHOW for your stay home little guests!
Book the perfect activity to keep your child active and engaged in something that doesn't involve the Games Console or TV today!
P.S. Looking for a Virtual Magic Show suitable for Company celebrations and for Adults? Check our Virtual Magic Show for adults here!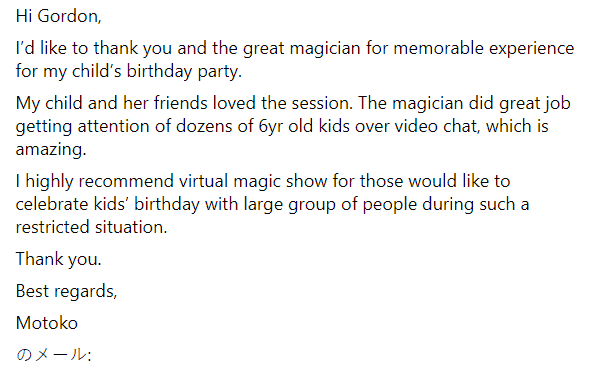 Professional & Energetic Kids Party Host You can Trust! – Click to see our reviews
Providing Quality Children Entertainment Island-Wide!

What is a Virtual Magic Show?
Virtual magic shows are an opportunity to bring connection and joy to a time of physical distancing. In Jellybean Party's online live shows, our magician engages your little ones by name, calling on them from their own homes to participate in his magic tricks. Your group will get to enjoy a performance as with a regular magic show, laughing in astonishment in the comfort of their own home.
How is the Virtual Magic Show Conducted?
Providing this service for your child is easy and hassle-free, just let us know when you would like the party to take place and at what time, we will send you a link to the online party room with your PRIVATE INVITATION LINK you then forward it on to all of your friends and family AROUND THE WORLD (That's right, if you have friends or family who live far away even they can be a part of the action!!!) and then when it's party time click on the link to your private and secure online meeting room where you will find your entertainer ready and waiting to put on an action-packed comedy magic show for your child and ALL of their friends and family. Simply download ZOOM on the device you will want to use to watch during the performance.
If you have never used Zoom before, watch this 50 second video to show you everything you need to know.
https://support.zoom.us/hc/en-us/articles/201362193-How-Do-I-Join-A-Meeting-
Why should you book a Virtual Magic Show
Your child gets to Feel Special on their once a year birthday!
No need to worry – about nobody showing up (Our virtual party works well for 2 or 200 people!)
Be among the First in the world to Experience an interactive magic show virtually!
Do you cater your Virtual Magic Show for Adults?
For Corporate Engagements, please check out https://www.experiencemagic.com.sg/virtual-magic-show
BRING JOY, WONDER, AND TOGETHERNESS TO THE FRIENDS AND FAMILY YOU LOVE.
ONLINE KIDS MAGIC SHOW
1 x Professional Magician Host
20-minutes of live Online Interactive Birthday Magic streamed straight into your living room
Price is for $350 for corporate / commercial engagements
3 REASONS TO BOOK
OUR

VIRTUAL MAGIC SHOW
1. Tried & Tested
We've spent weeks working on a virtual show to make this possible. We understand the technical limitations and what can be done about it.
2. Experienced & Professional Magicians
We work with the best magicians locally who has the knowledge and know-how to make a virtual performance still as captivating.
3. Genuine 5 Star Raved Reviews
Don't just take our word for it. Listen to what so many have to say about our Magic Shows!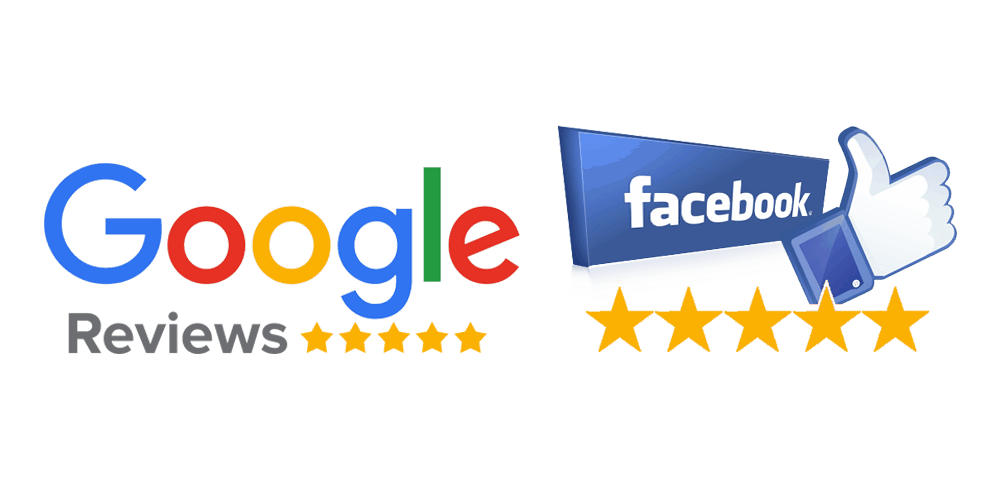 BONUS
PARTY ADD ON
(CHOOSE ANY 1 FOR AN ADDITIONAL $100)
**only available with any purchase of
Economy, Standard, Premium or Deluxe Package
Customize Package
" The Party Only For You "
None of the packages suit your needs? Want something different?
Please feel free to contact us for a free personal consultation, and we will be very happy to discuss your requirements and customize a package to suit your needs. After all, we want to see your party being special and a huge success!
(You may book us for individual services as well.)
Please click the following button to find out more information about our party entertainments: