SINGAPORE #1 ONLINE MAGIC WORKSHOP
Like all good businesses, Jellybean Party is rolling with the times and adapting to the current situation that we all temporarily find ourselves in. We have been working hard behind closed doors all week putting together packages, programmes and party alternatives to help keep your children engaged and entertained during this lockdown and to ensure that their special celebrations don't go by unnoticed.
We have officially launched our Discover Magic Online: Orange Wand Course  for children between the ages of 7 and up!
Book the perfect activity to keep your child active and engaged in something that doesn't involve the Games Console or TV today!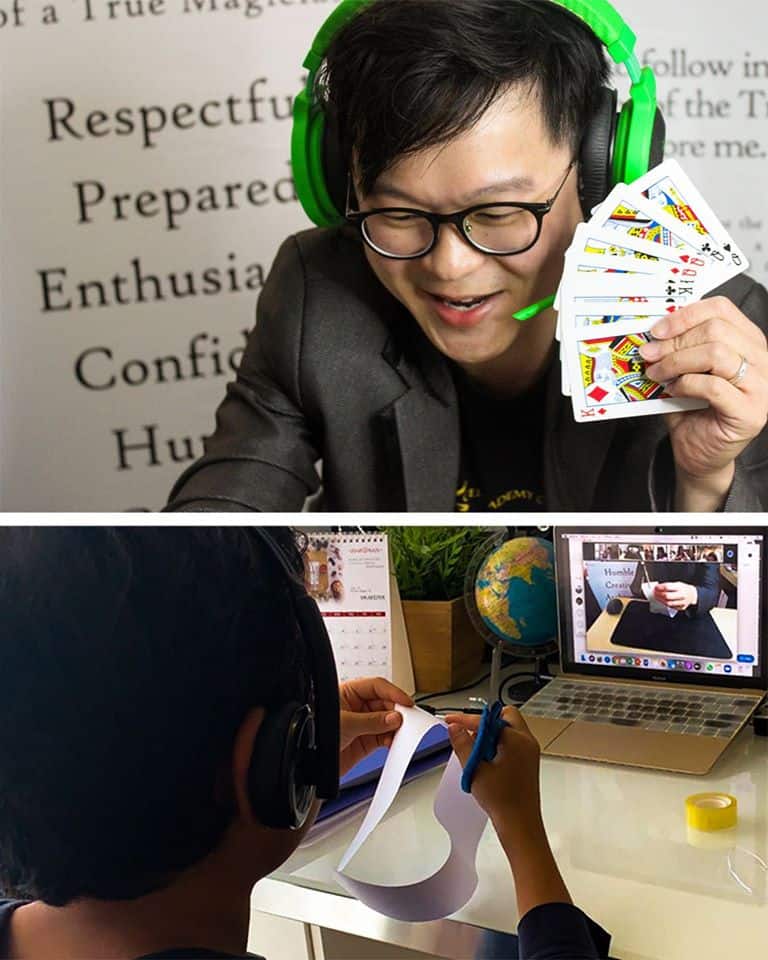 Professional & Energetic Kids Party Host You can Trust! – Click to see our reviews
Providing Quality Children Entertainment Island-Wide!

FREE 1ST LESSON
We know how difficult take the first step! Especially into something that's virtual! So Join us for an absolutely FREE Discover Magic Workshop before taking the plunge today!
Professionally Props
Join our Paid Couse and Receive Professionally Made Props from our US HeadQuaters!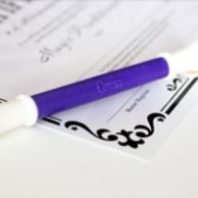 Certificate of Achievement
Let your Child stay Motivated as they receive their very own Magic Wand and Certificate of Achievement as Completion Gifts!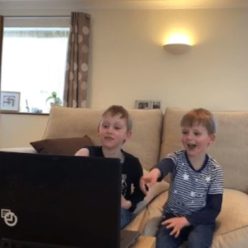 IN YOUR LIVING ROOM
The beauty of virtual session means that you get to enjoy the session in the comfort of your living room! We bring our kids magic workshop right where you want it!
Reliable, Affordable & Simply the Best Hands On Good Fun!
Discover Magic Online: Orange Wand Course
Mon-Thu, 20-23 & 27-30 April 2020
3:00pm-4:30pm (Singapore time)
8 lessons total.
Suitable for kids aged 7-12.
Cost (inclusive of all props, materials and postage):
Was: SGD$668. Is now: SGD$348! (Apr 2020 only)
This is a special online course utilizing video calls to provide interactive teaching and feedback. With this, your child can learn magic from the comfort of home!
Registration ends 16 Apr 2020 at 11:59pm.
Note: The Zoom software will be required for this workshop. More details will be sent via email after registration.
ONLINE KIDS MAGIC LESSON
1 x Professional Magician Host / Coach
3 – 4 Tricks with Traditional Sleight of Hand / D.I.Y Props / Everyday Objects
Duration: 30 minutes Show & Tell Style Magic Workshop
BONUS: FREE Video Learning Link (Recap All the Tricks you want!)
Discover Magic Online: Orange Wand Course
1 x Professional Magician Host / Coach
8 lessons total
Professional Props & Materials Provided for
Completion Gift Includes: Graduation Certificate + Orange Magic Wand
Duration: 90 minutes per lesson
BONUS: Access to Exclusive Online Magic Vault
The MOST Effcient way to START learning RIGHT NOW!
Be a Magician DVD Instant Download!
Want to learn Magic at less than half the price of a LIVE Magic Workshop?
Given the current Covid situation, kids are staying home more, and while it can be difficult to keep them occupied, it's also a great opportunity to pick up an interesting new hobby.
Jellybean Party is passionate about the time families spend together, which is why we are offering our Be a Magician Magic Workshop Instant Download as an activity that everyone can enjoy. All at the comforts of your own home.  We can't think of a better way to offer this educational learning opportunity with our Be a Magician Magic Workshop DVD.
⭐️ Discover the fascinating world of magic
⭐️ A truly unique activity for all ages!
⭐️ Self Esteem & Confidence Booster for your child
⭐️ Develop Social Skills when Performing Live
⭐️ Access from any laptop, tablet or phone.
HD QUALITY
Learn from a professional magician in High Quality HD Video Format with step by step instructions anyone can follow along!
PROFESSIONALLY EDITED
Sit back and enjoy our production with a variety of effects all put together professionally!
INSTANT DOWNLOAD
Learn at your own pace, anytime, anywhere! The perfect stay home activity for children and families.
Contents Includes:
Find The Lady – The Classic card trick where the spectators can't find the lady!
Reading You Mind – An interactive illusion that you can follow along to and have YOUR mind read
The Balancing Glass – Take a playing card and magically balance a glass onto its edge. It's amazing!
The Cups & Balls – Now it's your chance to learn the oldest trick in World!
& many more! Make use of things already lying around at home or are easily available at the closest stationary shop such as rubber bands, playing cards, markers, sticky tapes etc!
Shot in HD (1920 x 1080)
Finally, here's an
EXCLUSIVE

 

OFFER

 for you!
Enjoy
ATTRACTIVE SAVINGS

 right away!

Once your purchase has been placed, we ship your copy of our Be a Magician Magic Workshop DVD to you electronically direct to your email address. You'll receive one HD 1920×1080 video file which we will upload and send to you, direct to your email. Get started right away!

Given the current Covid19 situation, our Instant Magic Workshop download is at a promotional discount! Simply click on the link below and make payment to enjoy our LIMITED TIME PROMOTIONAL offer!
BONUS
PARTY ADD ON
(CHOOSE ANY 1 FOR AN ADDITIONAL $100)
**only available with any purchase of
Economy, Standard, Premium or Deluxe Package
Customize Package
" The Party Only For You "
None of the packages suit your needs? Want something different?
Please feel free to contact us for a free personal consultation, and we will be very happy to discuss your requirements and customize a package to suit your needs. After all, we want to see your party being special and a huge success!
(You may book us for individual services as well.)
Please click the following button to find out more information about our party entertainments: