Trying to find the best place to host your next party with more than Covid19 visitor restrictions?
Posted on 26 Feb, 2022
We found perfect party venues where you get to host your next kids birthday party!
With plenty of everchanging restrictions and limitations, it is difficult to host a fuss-free celebration and still have a good time with guests! While we still encourage most of our clients to host celebrations at home, many are seeking out options to have more children or to have parent guests around for a more wholesome experience.
We've prepared a list of the 3 party venues we've personally been to host a party at! Our entertainment options work well at these venues and best of all they have an allowance for more than the 5 pax visitor limits and you can have more at your celebration! (Due to everchanging rules and regulations, please contact the venue accordingly for more information on the latest news and updates on what is allowed for a group celebration)
Rocking Horse Playhouse Indoor Playground (Bukit Timah)
With restrictions starting to relax, Rocking Horse Playhouse is opening up their space for private bookings to host both children and adult guests alike. With plenty of toys available for play, it's a perfect area both for toddlers and older children to have fun. Being at the Grandstand also offers a variety of friendly novel activities from horse feeding to family-friendly restaurants to spend time at after a private party session with guests!
Website: https://www.rocking-horse.online/
Location: 100 Turf Club Road, #01-02M Horse City, Singapore 287992
Find out more @ https://www.jamieoliver.com/italian/singapore/group-booking/
COCOART PTE LTD
COCOART offers a variety of kid's art and pottery classes (for adults too) mainly on weekday sessions. They are just opened with brand new furnishing and a huge space for private party celebrations. If you are planning a weekend party, COCOArt usually has a space or two for rental to accommodate more than 5 pax  (with safety distancing) in placed for good measure.
Find out more @ https://www.cocoart.sg/
Little Bear House Indoor Playground
Little Bear's House is a specialized indoor playground of 2500sq ft in a lovely shophouse! Fantastic-themed toys for kids and comfy sofas for adults. It's the perfect space to house mixed age groups and enough room for adults to socialize and have drinks along the way! We offer our
balloon sculpting entertainment
@ Little Bear House and everyone had a blast! The imaginative toys around from kids-friendly kitchen appliances to a rocking horse suitable for toddlers also make for a memorable experience for the little ones.
Find out more @ http://www.littlebearshousesg.com/
Swiss Club (Rifle Room)
With enough room for 30 pax, country clubs are opening up many of their spaces for hire. Whether it's for a small wedding or a private kids' birthday party, call in and find out more! The rifle room at the swiss club is one of the larger spaces we were at, which is enough to hold bouncy castle rentals while having enough space for a
magic show
!
Find out more @https://swissclub.org.sg/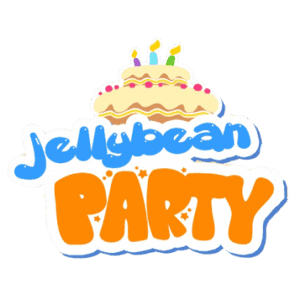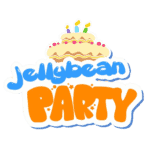 About Jellybean Party
Jellybean Party is a Kids Entertainment Provider. Launched in early 2010, till date, we have provided our services to over 120,000 happy kids and parents. While we specialize mainly in for private kids birthday celebrations, we have also been the partners of choice for large corporations such as DBS Bank, Plaza Singapura, Shaw, LEXUS, Estee Lauder and Benefit Cosmetics!