Why You Should Book Balloon Sculpting at your next Party!
Not sure what Party Entertainment to go for at your celebration? Working on a budget?
It's never easy doing anything for the first time. It's the same with party planning! With so many
party entertainment options
around,  which one would work best at your party? There's never a one size fit all solution! Or is there..?
Introducing… Balloon Sculpting! Whether you call it balloon modeling or balloon twisting, its pretty much the same thing! It's the art of shaping balloons into various creations! Balloon twisters or Balloonists often perform at restaurants, fairs and road shows. Kids light up whenever they get a chance to see a balloon artist at work! Now here're 5 reasons why you should engage a balloon artist at your next private birthday party!
Suitable for girls and boys
Having a headache deciding whether to have a Princess themed Party for the girls, or an All Out Boys Battle for the boys? Whether is doing up a Princess Crown for the girls, or a Bow and Arrow for the boys, our balloonist can cater to them all! That's the best thing about balloon sculpting! Kids get to let their imagination run wild while our balloon artist do up their requests.
Suitable for All Ages
There aren't many party entertainment that works well for both 3 year olds and 8 year olds. Balloon Sculptures offers great photo opportunity for toddlers, and even babies are drawn to the bright colors it offers. While some parents are skeptical about balloon sculpting for older kids, we can assure you that they love it just as much! For older boys, they tend to request for a variety of weapons to play against one another. While girls go for all popular unicorn sculptures and we were told that many hug their sculptures to sleep!
Entertaining to Watch!
Have you ever stood among the crowd to watch a Caricaturist finish their work? Or perharps forgot about how impatient you were standing in line as you watched how Cotton Candy is made? Live Entertainment such Balloon Sculpting draw people and offer an experience that you simply don't get from watching the screen on the IPad. It's hard to come by buskers on the streets these days simply because less people are learing to stop and stare. Have a balloonist at your next party serves as Live Entertainmen that intrigues both children and adults alike.
Find out more @https://www.treelizard.com.sg/parties.php
One of a Kind Souvenior
Balloon Sculptures tend to last anywhere between 3 – 10 days. As with any work of art, every single balloon animal is hand-made and every one is different. It makes for a unique keep sake, a one of a kind door gift, and a happy toy to remember your celebration by.
A Photo Opportunity
Need an excuse to take a picture with your little guests? Balloon Sculptures makes for great photos especially with its virbant colors and inherent novelty. Our balloonists have years of experience and often does up instagram worthy creations that you won't see anywhere else!
Find out more today
!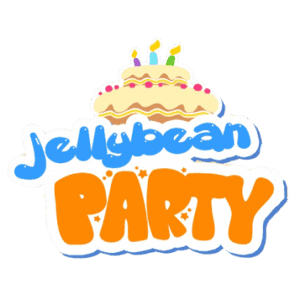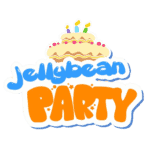 About Jellybean Party
Jellybean Party is a Kids Entertainment Provider. Launched in early 2010, till date, we have provided our services to over 120,000 happy kids and parents. While we specialize mainly in for private kids birthday celebrations, we have also been the partners of choice for large corporations such as DBS Bank, Plaza Singapura, Shaw, LEXUS, Estee Lauder and Benefit Cosmetics!