Best way to plan for your Kids Party Entertainment this year
Posted on 4 October, 2020
What does it take to host a kids party these days?
Despite the quaratine and safe distancing regulations, hosting a kids birthday parties can still be a fun & safe process. Be it virtually or live in person, we have prepared a list of 5 steps / checklist for planning your next celebration this year.
Live Party Hosting VS Virtual Party Hosting
The first thing to decide before your host your next birthday celebration would be whether to have it LIVE with just a couple of your child's closest friends, or to have a Virtual Celebration where you get to invite as many people as you would like (even friends from across the globe!)
We've listed the Pros & Cons below along side with our final verdict:
LIVE Party Hosting (Pros)

Intimate Experience with closest friends
Variety of Suitable Entertainment
Fuss free hosting with On site Host / Faciliators / Talents
Limited Number of Pax to Cater for Logistically

VIRTUAL Party Hosting (Pros)

Once-in-a-Lifetime Experience
Novel Entertaiment Options
No Guest Limitations
Safe Party Hosting

LIVE Party Hosting (Cons)

Limited Number of Guests
Potential Safety Concerns

VIRTUAL Party Hosting (Cons)

Technical Difficulties
Limited Involvement Through the screens
Final Verdict: LIVE Party Hosting
Having a Live Party with your child's closest friends compared to celebrating virtually is like watching a movie in the cinema compared to catching it on your 15 inch laptop screens. The experience is never quite the same for obvious reasons.
What activities are available for a small scale kids party?
Pretty much every activity / entertainment option we offer at Jellybean Party can be adapted to cater for a small group of kids.
Below are just a few of our most popular activities that we have catered well for kids parties these days since Phrase 2 Reopening back in June.
Find out a complete list @
Kids Party Entertainment & Services
Kids Party Packages
Board Game / Tabletop Game Hosting
Few activities work well for older kids. Tabletop gaming or board gaming are becoming increasingly popular given the current state of things. Families get to enjoy real bonding and interaction through these when it becomes a hobby.
As part of our efforts to promote parent child bonding, we now offer board gaming sessions with our passionate host to keep the activity engaging and educational for both kids and adults. There's never a dull moment with our party host, so find out more about how you can plan your next party of playdate with our board gaming host below:
Bouncy Castle Rental
Are you (or your adult guests) looking for a way to host a fun playdate safely without hiring an external host or facilitator? Bouncy Castle rentals makes for the best active play that kids go crazy for! It's a once in a lifetime experience to have such a big castle all to the kids.
With bouncy castles, ball pits or toy rentals, you won't have to worry about catering an additional space or slot for an external vendor or talent. This mean that you can fit in one more child to the party too!
Click here to check out our available bouncy castle rental options and designs!
Live Party Hosting
We pretty much saved the best for last. Hiring one of our party hosts and talents for a live party is one of the easiest fuss free way you can host a party for the little ones without having to worry about keeping them occupied.
Over the past decade, we offer a variety of live entertainment options and party hosts for private birthday celebrations. Whether you're looking for a magic show, a balloonists, a face painter or just a game master to hype up the party, you can count on our party host to take care of the entertainment.
Find out more about our kids party hosting services today!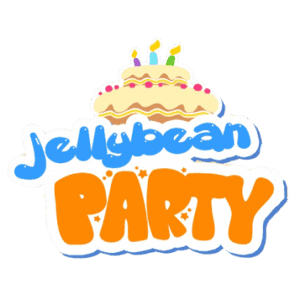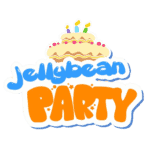 About Jellybean Party
Jellybean Party is a Kids Entertainment Provider. Launched in early 2010, till date, we have provided our services to over 120,000 happy kids and parents. While we specialize mainly in for private kids birthday celebrations, we have also been the partners of choice for large corporations such as DBS Bank, Plaza Singapura, Shaw, LEXUS, Estee Lauder and Benefit Cosmetics!