Our best tips for hosting a children birthday party from one of the busiest birthday party planners!
Posted on 8 Feb, 2021
Where do you start when it comes to planning your child's birthday celebration?
Whether your child is turning 1, 3, 6 or 20, it's a tricky business when it comes down to planning their birthday celebration. Especially with social distancing regulations in placed, there are so many considerations to take care of. Who do you invite? How old should our guests be? Shouldn't parents all be around?
Let us help reassure you that your best intentions will work out perfectly by following these tips and tricks to get the party started! With over a decade worth of experience, Jellybean Party Planners have been catering birthday celebration for kids all over the island. Here're our top 3 tips to keep in mind when planning for your next kids birthday party.
1. Keep the party small
Even before the limitations placed on social gatherings, we have always encouraged hosts to keep parties small. It's absoultely fine not to invite everyone in class, or everyone in the neighbourhood.
Even with just 4 – 5 kids, with the right party entertainer the celebration would be just as meaningful and fullfilling. Consider limiting the number of kids to under 5 so that way you can include external party hosts to help facilitate the program or even have some adult guests to be present.
With less guests around, you need to cater way less food (especially since majority of the guests would be children) and have more budget in suitable entertainment / decorations for your celebration.
If your child only wants to invite just his or her best friend, a day at the beach or a trip to the zoo can be just as special!
2. Keep the decorations light
It's tough to throw a party without decorations and it's even harder to keep it simple! Having the right decorations to set the mood at your celebration isn't exactly rocket science. That said, the thought of putting up your own party decorations can be off putting.
Fear not! We've got the perfect advice for you. Two words!
Helium Balloons.
They are easy to manage, magicial to look at, affordable, and they fill up the living room.
Whether it's a baby's brithday celebration, or even your own adult party the classic 12 inch helium balloons would never go out of style. Just leave them hanging in the ceiling with ribbons falling down makes for tasteful ceiling decor.
Looking at customizing things a little more? Consider gold foil alphabets or numberings that's easy to put up on any wall space.
Check out our balloon decorations that's inclusive of delivery and set up!
3. Keep the entertainment simple
Birthday gifts makes for good keepsakes, but birthday experiences lasts for a lifetime. We could be bias on this, but few things matter more than how everyone enjoys themselves at your child's birthday celebration.
Hiring a professional party host or entertainer makes the job so much easier. We offer fuss free birthday party packages that comes with fringe activities such as balloon sculpting which helps warm up the children to our talent and magic shows that offers an unforgettable experience for the little guests. These alone would make your next birthday party a story to tell.
Find out more about our birthday party packages today!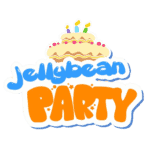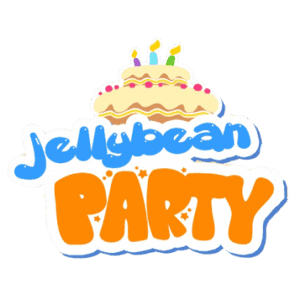 About Jellybean Party
Jellybean Party is a Kids Entertainment Provider. Launched in early 2010, till date, we have provided our services to over 120,000 happy kids and parents. While we specialize mainly in for private kids birthday celebrations, we have also been the partners of choice for large corporations such as DBS Bank, Plaza Singapura, Shaw, LEXUS, Estee Lauder and Benefit Cosmetics!