Isn't this the best time to host your Kids Party?
Jellybean Party, a Singapore Kids Party Planning company work with their team of talents and entertainers to offer creative party solution for family birthday and even corporate events.
COVID-19 has changed the way everyone host parties and events, as we as party planners transitioned to both virtual parties and small scale live entertainment while adhering to safe distancing regulations, it's evident that parents are still struggling to justify having guests over and feeling a sense of guilt asking friends to come over. Virtual celebrations are still preferred for safety reasons, but nothing compares to live party entertainment that connects and engages everyone at a celebration.
Despite the pandemic, we strive to provide a variety of party solution to canceled birthday events for kids and their families because birthday celebrations and a chance to connect with friends and loved ones matter more than ever.
Birthdays and milestones allow kids to feel connected society
With such clear social distancing measures all around, where friends and family aren't able to conveniently come together, it's important to remind children that they are still connected with a community that cares for them. Even though social distancing and other regulations keeps people apart, at the same time, technology found its way to make it feel like everyone is in it altogether. With a platform such as Skype calls and Zoom sessions becoming a norm, people have found creative ways to celebrate and have new experiences during this period.
Our talents have found ways to entertain through the screen with creative Magic Performances and Interactive Storytelling sessions that still keep the little ones at the edge of their seats. Party entertainment may not be as vibrant as before, but this offering makes for a once in a lifetime experience, and a story to tell!
Find out more here:
Virtual Storytelling / Safe Distancing Live Storytelling Sessions
Virtual Magic Show / Safe Distancing Live Magic Show Option
Kids Party give families a chance to breakaway from the monotony of quarantine life.
Aside from the latest covid-19 news and regulatory posters everywhere, the quarantined days make us lose track of time altogether — it could be Wednesday one moment, and the weekend break the next. With all the working from home practices in place, it's a blur between work and rest. Celebrating with your loved ones makes for a refreshing take to everything that's going on. A cherished moment that's worth remembering.
A party together in Singapore doesn't have to be a tough one on ordering the right decoration supplies or even finding a family-friendly restaurant. Stay home activities are easily available online, and a family fun board game night will be just as interesting.
Find out more on our D.I.Y Craft Options below:
D.I.Y Craft Kits & Safe Distancing Arts & Craft Session
D.I.Y Strawberry Fruit Dip 
Safe Distancing Slime Party Hosting
Safe Distancing Board Game Hosting
How you celebrate during this pandamic depends on your child.
Some children may enjoy experiencing virtual workshops or virtual performances while other kids would hate having screen time and being watched by everybody. It's a good chance to understand your child's preferences and manage their expectations during this difficult period. Kids tend to make plans in their mind that may not be actualized in reality. It helps to engage your little one based on what's available and what's suitable.
Celebrating together while staying safe as a family or among your loved ones can be a simple task.
Check out varied options available @ https://www.jellybeanparty.sg/covid19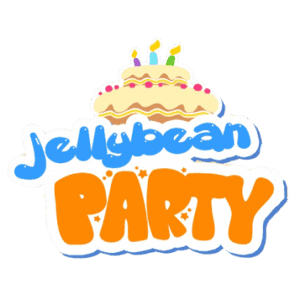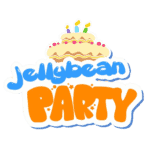 About Jellybean Party
Jellybean Party is a Kids Entertainment Provider. Launched in early 2010, till date, we have provided our services to over 120,000 happy kids and parents. While we specialize mainly in for private kids birthday celebrations, we have also been the partners of choice for large corporations such as DBS Bank, Plaza Singapura, Shaw, LEXUS, Estee Lauder and Benefit Cosmetics!