3 Tips to Keep in Mind When Planning a Kids Birthday Party in Singapore
Posted on 31 August, 2021
Hear the best party tips and tricks from professional party planners in singapore!
The best children's birthday party in Singapore is one that is organized with your child in mind. That means planning the right entertainment catering to their age, interests, and peers.
Given the current situation, it is also important to understand the parents' needs and preferences while keeping everyone safe while partying!
Hiring a professional entertainer or just a bouncy castle for the day is also a good idea if you don't want to give up your peace of mind while catering to a group of little ones.
Fear not! We've prepared a list of the top tips from us as Professional Kids Party Planners!
1. Pick The Venue Wisely (Kids Indoor Playground? Family friendly Restaurants? Having a party at home?)
When it comes to your kid's party venue, you have plenty of options to choose from. There are country clubs, parks and gardens, and many others.
The most important consideration would be
1. How many people are you trying to cater for
2. How many people can the venue cater for given the current covid19 restrictions?
3. How long do you have the venue for?
4. Are there any restrictions to take note? E.G. Are food and cakes allowed?
Currently, most of our clients opt for hosting their small celebrations at home because of tight restrictions hosting the celebration externally. Many external venues have different restrictions depending on their size and liscences. With that in mind, be sure to check in with the establishment to be sure of what to expect before booking a party venue!
Need more recommendations on Party Venues for Hosting your Kids birthday party? 
2. Select The Ideal Party Entertainment & Activities That Your Guests Will Like
3. Create A Party Theme For Your Event To Give It Some Flair And Personalization
Looking at taking things one step further? Don't mind the hassle? Deciding on a party theme to your kid's event's purpose will help make your event memorable.
A party is a time for celebration, so give your guests something to celebrate about! The theme of your party can be anything that your child loves, from Elsa to Superheroes, or it can simply be a color theme to keep things simple!
Choosing a theme may seem like a challenge, but it's actually easier than you think!
Choosing an appropriate party theme can be as easy as following these steps:
1) Come up with some ideas for potential themes
2) Choose which one would work best for your event (and is the easiest)
3) Make sure you emphasize that theme at the start and end of the event so that guests dress up for the party!
Here're some of our themed activities:
– Mermaid Pool Party
– Nerf Gun Party
– Themed Mascot Appearances
Find out more @ www.jellybeanparty.sg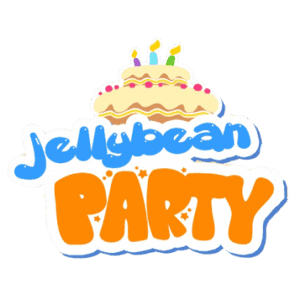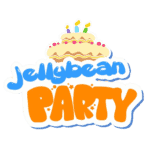 About Jellybean Party
Jellybean Party is a Kids Entertainment Provider. Launched in early 2010, till date, we have provided our services to over 120,000 happy kids and parents. While we specialize mainly in for private kids birthday celebrations, we have also been the partners of choice for large corporations such as DBS Bank, Plaza Singapura, Shaw, LEXUS, Estee Lauder and Benefit Cosmetics!